Dr. Berkowitz has been in practice for over 30 years. She has a practice as a psychotherapist to individuals, couples, and families in the greater Los Angeles Area. In addition, Dr. Berkowitz is trained as a Neuropsychologist, which allows her to administer the neuropsychological tests to diagnose a wide variety of cognitive disorders, developmental disorders and Traumatic Brain Injuries (TBI).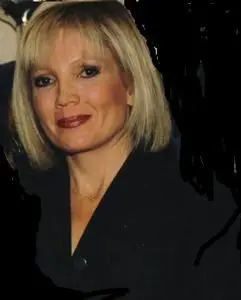 She has had an excellent repuatation as a Custody Evaluator, Special Master, Reunification Therapist and Expert witness in Family Court. Dr. Berkowitz has performed over 500 Custody Evaluations since 1986 and close to 1000 Expert Witness cases in Family Court alone. She has specialized in cases of Parental Alienation, Substance Abuse, Domestic Violence, and Relocation Cases. Dr. Berkowitz is also a trained Mediator to help parents develop custody plans for their children without litigation.

Dr. Berkowitz has also served in several hundred cases as an Expert Witness for a variety of other cases in Civil, Criminal and Military Court. Such cases include Sexual Harassment, Sexual Abuse, PTSD, Employment Litigation, Wrongul Termination, Wrongful Life, Wrongful Death, Psycho-Sexual Evaluations for those parties alleged to be sex-offenders, as well as Child Sexual Abuse Interviews for children where there are claims of sexual abuse. Dr. Berkowitz has also been an expert witness on cases involving Domestic Violence in Family and Civil Court.

Dr. Berkowitz works with high profile individuals in the entertainment industry and coaches CEOs of major corporations. In In addition, Dr. Berkowitz sees individuals and families struggling with daily conflicts of parenting, transitions, divorce, growth, addiction, gender-issues, and the struggles around growth and prosperity.


PSYCHOTHERAPEUTIC TREATMENT MODALITIES:
Therapy for Depression and Anxiety
Couples Counseling
Family Counseling
Parenting Training
Grief and Loss
Work and Career issues
Stress Management
Addiction & Recovery
Conflict Resolution
Gender Issues
PTSD
Personality Disorders
Sexual Abuse
Eating Disorders
Life Coaching